Thoughts on the Meaning of Marketing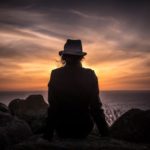 I've been publicly writing and blogging for many years now, actually well before blogs were a thing. I started a tech trends email newsletter back in the late '90s that was subscribed to by thousands of tech leaders and influentials, all over the country (heaviest in Silicon Valley). That was a trip. I still have a collection of great praise and testimonials from readers of that newsletter. Then I finally made the transition to doing my writing on a blog, which I launched in 2005 — and that's still going strong (nearing 700 posts). I was kind of busy during that time period, as I was pulled into a fulltime VP of marketing role, so that's why I was a bit late in getting on the blog train. Fast forward, my average post on that blog over 10 years+ is in the range of 1000-1200 words. So doing that math, the point is… I write a lot.
But at certain times in my consulting career, I've actually managed to go brief and capsulize some of my thoughts on my favorite topic, marketing, into short takes — bullet lists even. I found a few of those in some old files recently and decided to rebirth them here.
Herewith, the first — my brief thoughts on the meaning of marketing:
Marketing Is About:
Investment, not cost
Emotion and soul
Ideas and art
Words and poetry
Style
Simplicity
Building a brand
Knowing what makes you special
Leadership
The long term
Patience
Ready, fire, aim (thank you, Tom Peters)
Process (ever changing)
Teamwork/partnership
Doing big things (not quiet, normal, expected things)
Being different, even opposite (not similar)
The big idea
Good Marketing Requires:
Guts
Passion
Enthusiasm
Optimism
Empathy
Constant attention
An internal champion
An external champion/partner
Outside objectivity
Chemistry
A sense of humor
What would you add to that list?